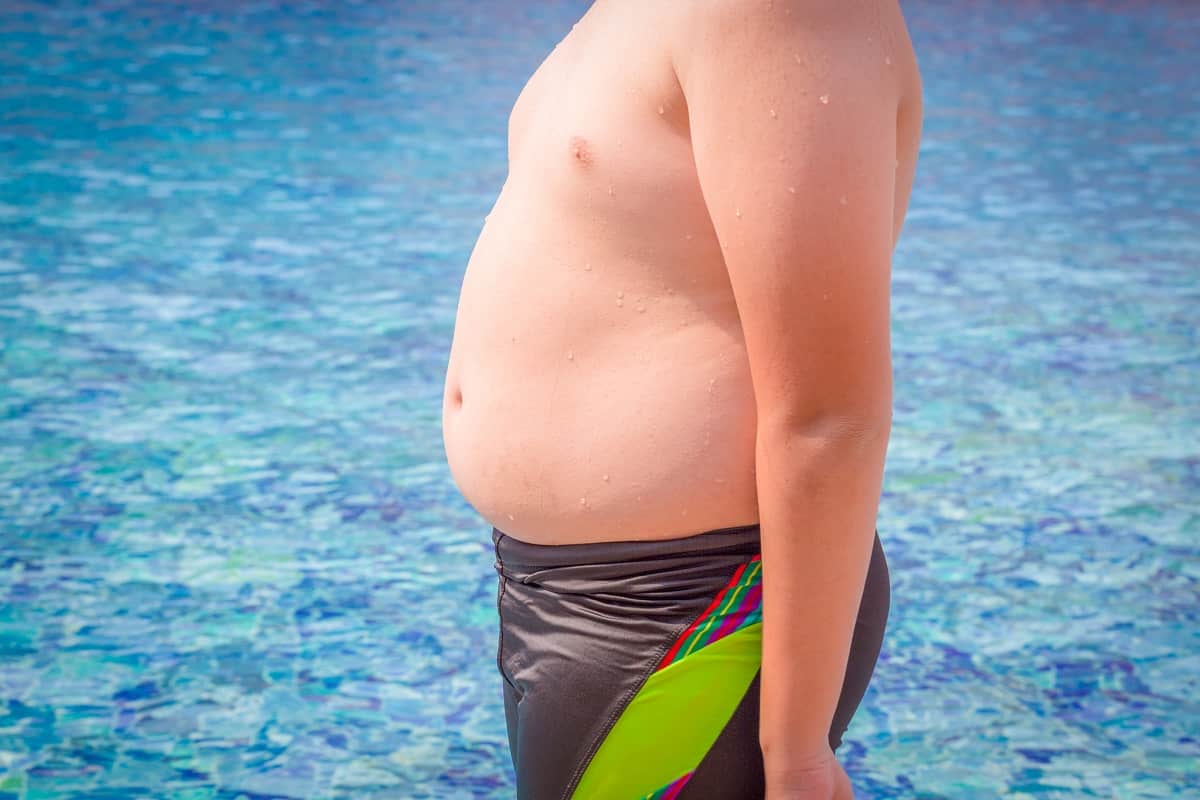 Learn How to Swim to Lose Belly Fat
Swimming To Lose Belly Fat
By swimming regularly, you can easily burn away body fat. Swimming is a good type of aerobic exercise that is beneficial for many things, but can it help you lose that belly fat?
Experts say that even if you are not a professional swimmer, you can lose belly fat by swimming regularly. So if you jump in the swimming pool and swim a few lengths every day, you can get rid of that belly fat.
Let us take a look and see what you need to do for this to be true and how swimming will help you to get rid of that belly fat and keep it off for good.
Burning a Lot Of Calories
While you are swimming, you will burn a lot of calories; in fact, you will burn almost as many calories as if jogging. An average person that is casually swimming around for an hour is burning more calories than walking and slightly less than a jogger.
Many people will say that this cannot be because many people are still overweight, even if they are swimming. This is quite true, and you will find a lot of big belly people that are swimming regularly.
The thing with recreational swimming is that most of the time, people are swimming and holding their breath. This will make them get tired very quickly, and they will think that they did a lot of exercises while swimming.
While this is just because of the lack of oxygen, they will feel tired but won't lose weight; as a result, the misconception has come about. That is why so many people think you will not lose weight when swimming, while the contrary is quite true.
The reason for this is that every muscle in your body is working while you are swimming even if you are just casually swimming. This is more muscles that are working for any type of exercise, and the closest workout is jogging and cycling.
A Few Facts About Swimming to Lose Belly Fat
It helps to lose weight: While you are swimming, your whole body gets a workout at the same time. So if you are swimming a couple of laps in the swimming pool, you will burn enough calories to help you lose weight.
It is not hard on the joints: This means you can work out in the swimming pool without the worry that you may hurt yourself in some way or another. So it is better to swim if you want to lose weight than doing many other types of workout.
While you swim, you do sweat: This is a fact that very few people know and that is you do sweat while you are swimming. The good thing is that you do not smell sweaty while swimming because it is washed off and you stay clean and fresh.
Your heart gets healthy: When you are swimming, your heart rate picks up. Therefore, you get great cardio exercises, and your heart muscles get stronger. It will also help to pump the blood faster, so you get a healthy dose of oxygen delivered throughout the body.
Swimming reduces fat: While you are swimming, all the muscle groups of your body get a good workout, even the core muscles. Due to this, the blood circulation increases, and more calories are burned than most other types of workouts, hence less fat.
Muscles become more visible: Because of less fat content in the body, the muscles will become more visible through the body. This will also count for the stomach muscles that will become more visible, and this makes the belly look smaller.
A Regular Workout Program
Swimming is mostly done for fun, but if you want to use swimming as a way to lose weight, you need to step up. It will mean that you will have to start swimming as a daily workout routine for it to be of greater benefit.
You will need to get a workout schedule so you can do it on a more regular basis to help lose fat. And then you also need to keep it up so you do not gain that weight again, and all will be for nothing.
The good thing about swimming is that you do not have to stay on someone else's time schedule. You can plan your workout routines for whenever you are ready to go for your daily swimming workout.
If you have a good-sized swimming pool in your yard, you can use that as your place of workout. Or you can just go to the public swimming pool any time you are ready and when it is quiet.
How To Burn Fat When Swimming
If you are going to use swimming as the workout to get your body in shape, here are a few things to consider.
Before you start with your swimming exercise, you need to warm up first, as it is for all types of workouts.
Pick the type of stroke that is the most comfortable for you to start with, depending on what level your swimming is.
There are 4 basic strokes in swimming, and they are breast, butterfly, freestyle, and backstroke, but you can use all of them.
You should wear a waterproof heart rate monitor to keep track of your heart rate while you are swimming. The ideal is to keep your heart rate between 70 and 90% of the maximum rate of your age.
Keep a good consistent pace for at least 10 minutes, then rest for a few minutes and repeat a few more times. For the best results, you should do a workout session of 30 to 60 minutes, and if it gets easy, push harder.
Conclusion
Swimming is a good and fun way to get fit and to stay fit long term. And it can help you can lose belly fat while protecting your joints. So go out there and put your bathing suit on and lose that belly fat!